Happy Monday everyone.
It's time for another
Pollycraft Challenge
and this week the gorgeous Lisa has asked us to create something to the theme of
"Baby it's cold outside".

This is Lisa's last challenge with the Pollycraft team. You will be missed hun and it's sad to see you go :(
Here is my easel card.
I know, it looks more like a Spring card but I have used the lovely
Sonny Honeycloud - 'Winter'
digi image. I have added some white flock to her jacket and some cystals under her feet.
It's quite hard to create a winter card in Australia at the moment as it's so HOT! I even tried to picture myself somewhere cold just to cool down :)
The prize this week is a voucher from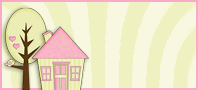 Remember you can used any image to enter the challenge but you must use a Pollycraft inage to win prizes on offer or become a Pollycraft Favourite.
Keep creating, Kylie ox